Our cats
Meet the gorgeous parents of our kittens
Nosaltres vam confiar en Nalama, per venir a buscar la Mel la veritat que des del moment que entres a casa la Isabel, es pot veure la seva passió per la raça de Bengala. Es una persona molt amable i atenta sempre disponible en resoldre qualsevol dubte. Un altre plus que nosaltres valorem molt, és el fet que tots els gats formin part de la família i això es nota només entrar. Els gats socialitzen de ben petits i no es fan estranys. No podem estar més contents! per a que veieu la nostra petita, que cada vegada es fa més gran posem una foto!

Lidia Butjosa


12/20/2020

Ohhh!!! Son una maravilla... Isabel, su marido su hija. En fin.., estamos encantados con nuestro Elvis... Un trastillo pero súper dócil y sociable. Podíamos ir a verle siempre que queríamos y la verdad, son unos criadores estupendos, toda la casa muy muy bien acondicionada para los gatitos, y todos ellos súper felices.. Ohhh...que bien están allí y que buen hogar para empezar una vida.

R. é Ines


12/20/2020

Una atención inmejorable, un trato personalizado para cada cliente , siempre tiene consejos para el cuidado de tu bengali. Super contento!!!! Cuida cada uno de sus bengalis como a hijos 5 estrellas son poquitas .

Santana Santana


12/20/2020

Hace unos meses atrás me decidí a tener mi primer gatete, y como toda novata llena de dudas y preguntas.. Fue cuando conocí al criadero Nalama Bengal y a sus criadores. Isabel me ha abierto las puertas para que conozca todos sus gatitos y me fue contando todo sobre los bengalíes.. Al visitarlos, debo decir que me hubiera llevado a todos, ya que uno era más bonito que el otro.. 🙈 Finalmente conocí a mi bebé 🐱 y hoy 3 meses después estoy súper feliz con mi decisión. En este tiempo me han acompañado y escuchado desde el principio, y me han contenido en todo momento. Sus gatos son increíblemente guapos y con características muy buenas. Si están buscando gatos bengalíes sin duda yo los recomiendo, ya estoy esperando mis próximos gatitos.. 🐯😸😸

Micaela Dip


12/22/2020
Una atención inmejorable, un trato personalizado para cada cliente , siempre tiene consejos para el cuidado de tu bengali. Super contento!!!! Cuida cada uno de sus bengalis como a hijos 5 estrellas son poquitas .

Santana Santana


12/20/2020

Nosaltres vam confiar en Nalama, per venir a buscar la Mel la veritat que des del moment que entres a casa la Isabel, es pot veure la seva passió per la raça de Bengala. Es una persona molt amable i atenta sempre disponible en resoldre qualsevol dubte. Un altre plus que nosaltres valorem molt, és el fet que tots els gats formin part de la família i això es nota només entrar. Els gats socialitzen de ben petits i no es fan estranys. No podem estar més contents! per a que veieu la nostra petita, que cada vegada es fa més gran posem una foto!

Lidia Butjosa


12/20/2020

Ohhh!!! Son una maravilla... Isabel, su marido su hija. En fin.., estamos encantados con nuestro Elvis... Un trastillo pero súper dócil y sociable. Podíamos ir a verle siempre que queríamos y la verdad, son unos criadores estupendos, toda la casa muy muy bien acondicionada para los gatitos, y todos ellos súper felices.. Ohhh...que bien están allí y que buen hogar para empezar una vida.

R. é Ines


12/20/2020

Hace unos meses atrás me decidí a tener mi primer gatete, y como toda novata llena de dudas y preguntas.. Fue cuando conocí al criadero Nalama Bengal y a sus criadores. Isabel me ha abierto las puertas para que conozca todos sus gatitos y me fue contando todo sobre los bengalíes.. Al visitarlos, debo decir que me hubiera llevado a todos, ya que uno era más bonito que el otro.. 🙈 Finalmente conocí a mi bebé 🐱 y hoy 3 meses después estoy súper feliz con mi decisión. En este tiempo me han acompañado y escuchado desde el principio, y me han contenido en todo momento. Sus gatos son increíblemente guapos y con características muy buenas. Si están buscando gatos bengalíes sin duda yo los recomiendo, ya estoy esperando mis próximos gatitos.. 🐯😸😸

Micaela Dip


12/22/2020
The Bengal Cat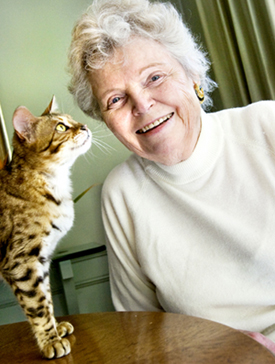 Their history
Did you know that the first bengali cat was born in the 60s as a coincidence?
Characteristics of the Bengal Cat
How are bengali cats?
How big is a bengali cat?
What character do bengali cats have?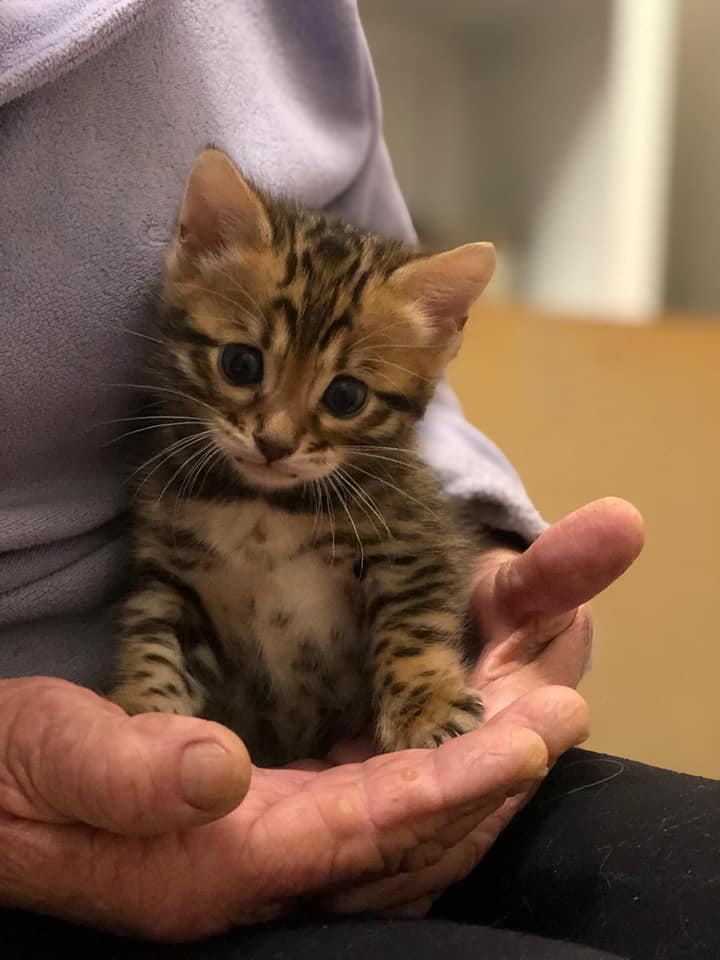 Care of the Bengali cat
Periodic care
Feeding the bengali cat
Vaccines
A family bengali cats cattery
At the Bengal Cattery Nalama the love and care is our personal brand. Our puppies are raised in a family environment with the rest of our cats and receive all the pampering and affection that only a real home can give them. The project is born of our fascination with bengali cats and the hope to continue preserving the evolution of an exceptional species, not only for its wild and exotic beauty (similar to a small leopard), but also for its unique character: they are cats tremendously noble, affectionate and playful.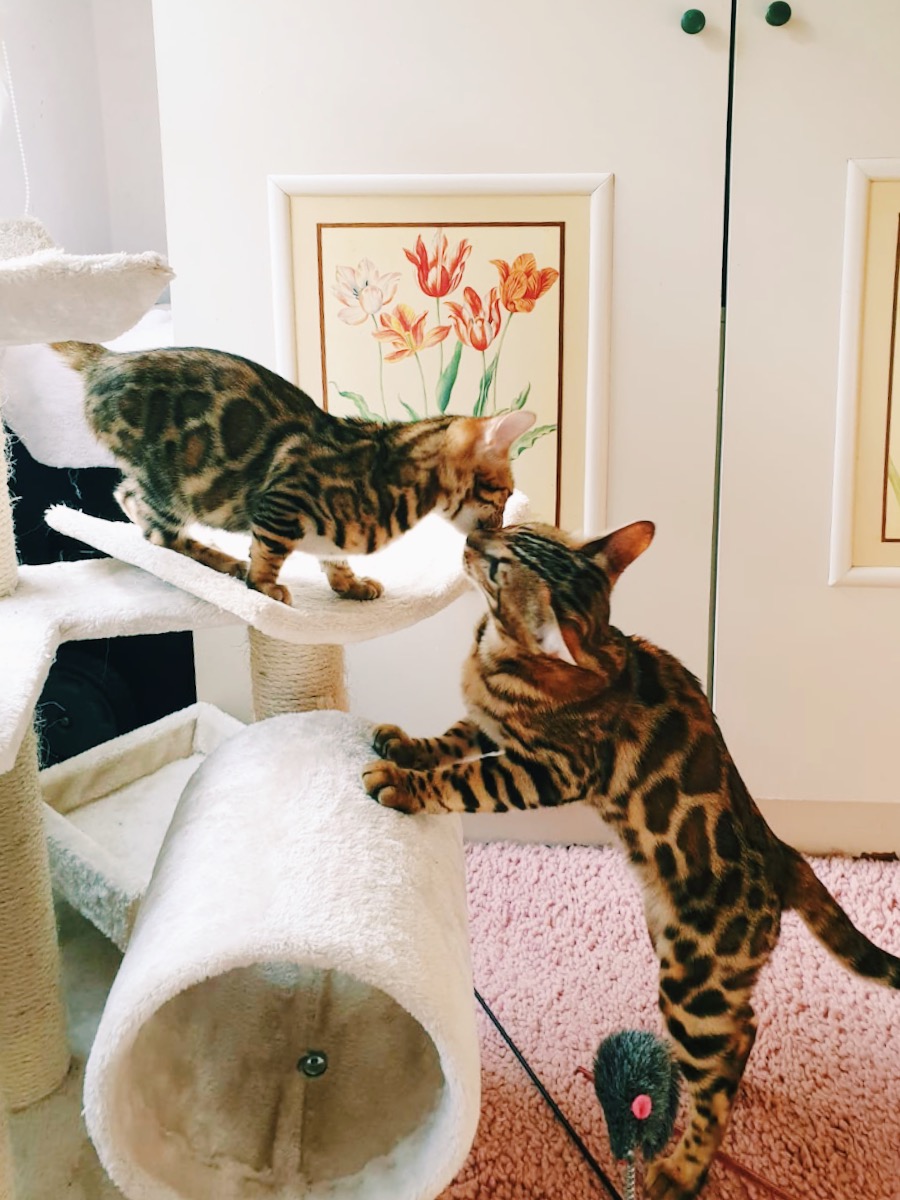 Why do we love bengali cats?
The Bengal cat is one of the most exotic and distinguished domesticated cat breeds
The Bengal cat is a breed famous for behaving "like a puppy" and not like the common domestic cat.
They are energetic and very intelligent. They can be trained to be walked on a leash.